Oh Offset, hasn't anyone taught you the number one rule of show business?
DON'T. PISS. OFF. THE. QUEERS.
In YFN Lucci's latest song "Boss Life," Offset featured and spit a bar saying, "I cannot vibe with queers." This caused a great deal of backlash from the LGBTQ+ community and their allies, especially with hip-hop's history of being hyper-masculine.
Enter CASSIUS' new franchise, "How to Be a Better Human." We understand that fuck ups happen. We're not here to cancel or call out, we're just here to inform and let y'all know what's up.
So here are all of the things that Offset could have said in that bar instead of something offensive to the LGBTQ+ community.
"Y'all won't catch me playing fair"
Suggested adlib: SKKRT SKRRT
"Can't help that I'm a player"
Suggested adlib: NAW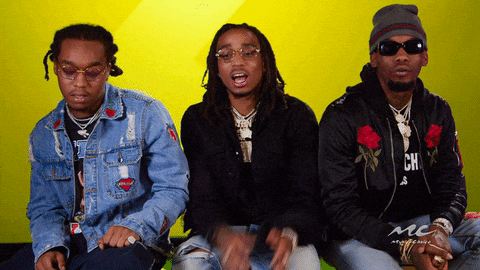 "You won't see me shed tears"
Suggested adlib: DRIP!
"Got a band but I won't share"
Suggested adlib: GANG!
"Got Cardi in my lair"
Suggested adlib: MAMA
"She got caught in my snare"
Suggested adlib: WOO!
"On the lear, sayin' prayers"
Suggested adlib: JESUS!
"In the cut, I won't swear"
Suggested adlib: OFFSET!
"Kill a pussy, I'm a slayer"
Suggested adlib: SMASH!