It's been quite the year for Philly.
Meek Mill has been freed and the city just went up against Tom Brady's Patriots to clinch a Super Bowl win with backup quarterback Nick Foles. Now, the 76ers are on their way, too. For the first time since 2012, the 76ers have made it past the first round of the playoffs thanks to dominating an aging Dwyane Wade and the Miami Heat. In honor of the dynasty-to-be making it to the Eastern Semifinals, here's what was poppin' in pop culture the last time they were owning the NBA playoffs.
Gotye's "Somebody That I Used to Know"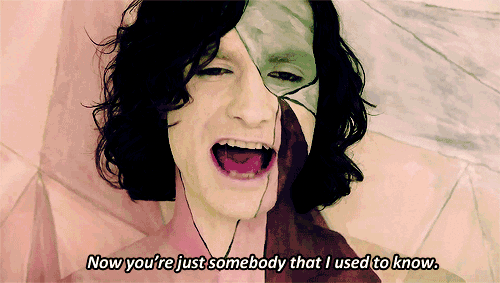 Gotye literally became someone we used to know after his smash hit catapulted to the top of the Billboard and we never heard of him again.
The Weeknd Rose to Stardom
In 2011, The Weeknd dropped his three critically acclaimed mixtapes: House of Balloons, Thursday, and Echoes Of Silence. He followed it up by dropping all projects as a collective called Trilogy in all its mastered goodness.
Jeremy Lin Owned the Garden
Jeremy Lin took Madison Square Garden by storm six years ago when he went on a 26 game run averaging 13.9 points a game, beating Kobe Bryant and earning himself a long career in the league.
Whitney Houston's Death
On February 11, 2012, Whitney Houston passed away. She appeared erratic in the days leading up to her death, and was eventually found unconscious in a bathtub at the Beverly Hills Hotel.
Frank Ocean's Channel Orange
We were introduced to Frank Ocean in 2011 with his enigmatic Nostalgia, Ultra mixtape. His debut album, Channel Orange, dropped the following year. The Frank stans were born that year, too.
Blue Ivy Was Born
Now the subject of songs by Hov and Beyoncé, Blue Ivy—also known as the spawn of hip-hop royalty—was born. She even inspired Hov to create "Glory."
Miami's Big Three Won an NBA Championship
The Big Three was at its best. They didn't win nearly as many championships as LeBron James promised, but they could go down as one of the greatest basketball dynasties ever.