They're always in your corner and happy to see you, whether it's after a long day of work or a trip around the world. They don't need much, just a long walk and someone to throw a bone every now and then. And while our dogs are usually forgotten on Valentine's Day, pet gift giving is now a multi-million dollar business. There are enough pet gadgets and gizmos to fill the Jacob Javitz Center twice with fun Valentine's Day gifts.
So I tried a few of the year's fun pet ideas on my favorite pet tastemaker, Lola. A seven-year-old cockapoo who's never been afraid to show her disapproval of a new toy or food, she's a tough critic.
Here are five Valentine's treats that made the cut for the most dependable buddy in your life.
Bump It Off
Priced at just $9.99, this flexible brush was a fan favorite with my tester. With gentle silicon bristles one side and smooth bumps on the other, your dog gets a massage with two speeds. If your dog is not a huge fan of being brushed (Lola has thick curls and can get antsy), Bump It Off makes the chore enjoyable for both of you.
Link AKC Smart Collar
Losing a beloved pet is every owner's nightmare. But there's tech help on the way. With the Link AKC Smart Collar, dogs can be tracked quickly and accurately via GPS. Accompanied by a smartphone app, you can also find your dog in the dark with a remote controlled light, and can even track their daily activity levels based on breed, age, and size.
The collar is normally $149, but you can catch a Valentine's Day sale for just $99.
Trupanion
It may not be the most fun for your dog to receive (think getting a sweater for Christmas when you're 10), but when it comes to your pet's health, there's nothing more valuable. Trupanion offers insurance for your pet, and even provides full coverage for specified ailments. The price range varies by package, but you can find an affordable option for less than $100. Breathe easy knowing your pet's health is in good hands.
Zuke's Mini Naturals Treats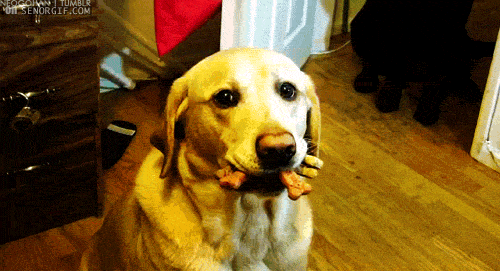 Lola is definitely a fan of treats—just the sound of the word gets her tail wagging a mile a minute. And of course, I want to make sure I'm offering snacks that are good for her, too. Enter Zuke's Mini Naturals. Complete with vitamins and minerals, the chicken, pork and peanut butter recipes keep Lola happy and healthy. They're also small enough to fit into her treat ball, and easy to pack for park dates. Zuke's Mini Naturals are available at pet-supply stores like Chewy and Petco. At just $13.99 for a 16 oz. package, you'll have plenty of snacks to share with other furry friends on play dates.
Valentine's Cookie Basket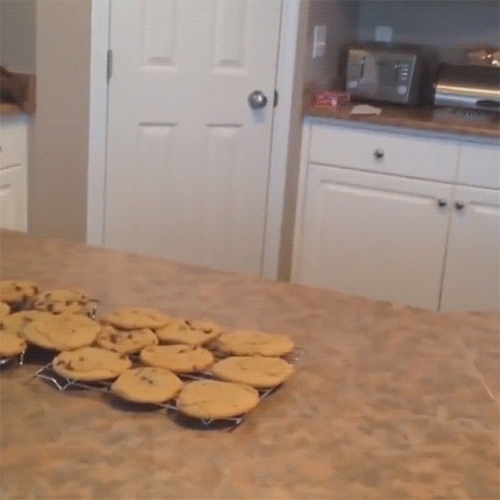 Now if your pooch is especially pampered—or has just been all-around amazing lately and deserves something extra special—you can pick up a cookie arrangement similar to what you'd get your human sweetie. Thanks to PamperedPawGifts.com, you can get a customized gift basket filled with heart-shaped "lollipups" and organic treats. Don't wait until the last minute for this one. Prices start at $9.99.