In 2002, the late Aaliyah posthumously stunned us all as Queen Akasha in Queen of the Damned, the film adaptation of Anne Rice's 1988 novel, which was the third in Rice's Vampire Chronicles series. Fun fact: Aaliyah loved vampires. And she gushed about the fact in a CBS interview not too long before her death.
"I am in love with Anthony Hopkins," Aaliyah shared after naming Silence of the Lambs as an essential film. She also shared with MTV Radio back in 2000: "I'm a night person, so I guess you could say I kind of have [the part] in me, anyway. I'm a bit of a vampire for real. I like the dark."
Ah, and suddenly it all makes that much more sense. From her vamp-like appearance in "We Need a Resolution" to her affinity for delicate edge (she promoted her final album as "edgy," "dark," and "a lot of fun"), Aaliyah often teetered between darkness and light in a way that, still, cannot be duplicated.
Join CASSIUS on the 17th anniversary of Aaliyah's death as we look back on some of the films that inspired her art. #RIPAaliyah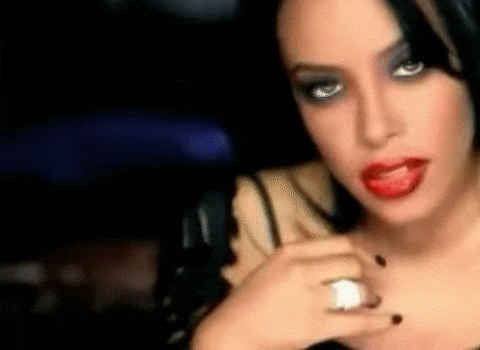 Silence of the Lambs
"I'm obsessed with the [Hannibal] books," Aaliyah shared with CBS. "I've read The Red Dragon, Silence of the Lambs, and I'm now reading Hannibal. I just—I love it."
It goes without saying that Aaliyah was a woman of taste. Jonathan Demme's Silence of the Lambs, which premiered in 1991 and also stars Jodie Foster, tells the story of an FBI trainee who "must receive the help of an incarcerated and manipulative cannibal killer to help catch another serial killer." And critics still consider the film to be one of the most captivating thrillers to date. "After 26 years, The Silence of the Lambs holds up terrifically well," The Guardian wrote in 2017.
It's the weekend, so why not queue this up for a little Netflix and Thrill? We heard you can catch it on Hulu. 😎
Bram Stoker's Dracula
In 1992, director Francis Ford Coppola rallied together Gary Oldman, Winona Ryder, Anthony Hopkins and more for a vampire film that'd go one to become an Oscar winner (it took home the awards for Best Costume Design, Best Effects/Sound Effects Editing, and Best Makeup in 1993). It's based on the classic novel of the same name, and caters to Aaliyah's love aforementioned love for vampires. "I'm obsessed," she shared during her CBS interview. "Since I was a little girl."
The Lost Boys
Imagine moving to an unfamiliar town and finding out that your new place of residence is a hot spot for vampires. That's essentially what 1987's The Lost Boys is about, and it stars Jason Patric, Corey Haim, and Dianne Wiest. It's got a 74 percent rating on Rotten Tomatoes, and in '87, The New York Times called it a "hip, comic twist on classic vampire stories."
Relive the trailer below.