What Do You Have Up Your Sleeve, Rihanna?
It's been almost 24 hours, and we're still trying to understand what this image of a bosom—which one can only presume belongs to you—means for the future of us all. When you tweeted this image, you asked us, "Didn't they tell you?" No, they did not. So why don't you? Is it new music? That rumored lingerie line? The fans need answers, Ri. DON'T LEAVE US HANGING, RI.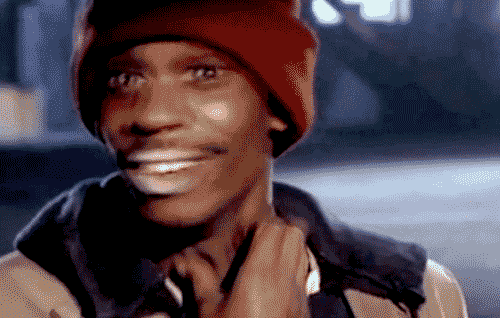 Why Were Ghostface Killah and Method Man Chilling with James Comey?
Are they really going to get Once Upon a Time In Shaolin—Wu-Tang's prized double album that Martin Shkreli got his grimey hands on back in 2015—"back from the feds?" If you recall, last month RZA told Rolling Stone that they've been trying to get it back for a minute.
"I've actually tried to get it back," RZA shared. "I've lost fans, because they think I've done something that was out of the nature of what Wu-Tang is. I think they're wrong, but they will have their opinion, right? They felt that we tried to make music become something that only the elite can have, and that's far from the reality."
Also, What Was Going Through Russell Westbrook's Mind When He Chose This Postgame Outfit?
We're not knocking it. We're just curious, and so is the rest of social media. The real question is: who wore it better? Westbrook or the Raptors mascot?
Barbara Bush Has Died at 92.
Former First Lady Barbara Bush died on Tuesday as a result of "failing health," reports say. Her son, President George W. Bush, released the following statement, shared by BBC:
"My dear mother has passed on at age 92. Laura, Barbara, Jenna, and I are sad, but our souls are settled because we know hers was. Barbara Bush was a fabulous First Lady and a woman unlike any other who brought levity, love, and literacy to millions."
In a statement from Barack and Michelle Obama, the former President and First Lady honored Barbara Bush as "the rock of a family dedicated to public service" and expressed gratitude for "the generosity she showed to us throughout our time in the White House."
For more content like this, be sure to follow CASSIUSLife.com.