Since announcing his album and several GOOD Music's artist projects, Kanye West has gone on many Twitter rants. Some were inspirational while others were just shocking.
The Chi-town native is known for his provocative remarks, but his slavery comments were so outlandish that even Kobe Bryant is speaking out about them.
Fourteen-year-old Kaya, a Black Sports Online junior reporter, wanted to know what Bryant made of West's "slavery is a choice" comments, and the retired Laker didn't hold back.
"I'm sure the same way everyone else here in this room [feels]… the hell are you talking about?" he said, speaking to a group of Los Angeles high school students at an event called We Rise LA.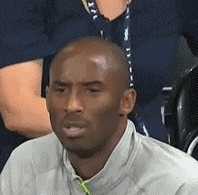 He went on to explain that while Americans have freedom of thought that they should exercise, they should also be aware that their words are followed by repercussions.
"The thing about our country is that you have the right to say whatever it is that you want to say. Conversely, you also have to take the responses that come after that as well because everybody has the freedom to say what it is that they feel… I just take it for what it is and completely disagree," Bryant explained.
West has revealed that he's writing a book and went on his most bizarre rant while at TMZ's office. While talking to Harvey Levin, he said, "When you hear about slavery for 400 years … For 400 years? That sounds like a choice. You were there for 400 years and it's all of y'all. It's like we're mentally imprisoned."
After these comments, Went back into hiding, even saying he'd get rid of his phone, in hopes of putting the finishing touches on all the albums he promised fans he'd deliver in June.