Andrew Gillum Ruffles Some Feathers.
Gillum won the Democratic nomination for Florida governor on Tuesday (August 28), and—surprise!—the president is feeling a way about it.
"Not only did Congressman Ron DeSantis easily win the Republican Primary," Trump's Twitter fingers wrote, "but his opponent in November is his biggest dream….a failed Socialist Mayor named Andrew Gillum who has allowed crime & many other problems to flourish in his city. This is not what Florida wants or needs!"
Gillum came through with the A1 clapback and told him to @ him next time.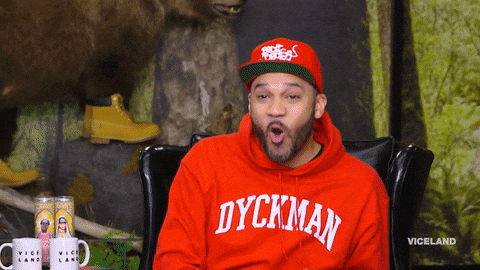 Anyway, it goes without saying how big a deal Gillum's victory is. If things play out, he'll become Florida's first Black governor. Clap for him.
Make Sure You're Wrapping It Up. Please.
According to the CDC, rates of syphilis, gonorrhea, and chlamydia have hit peak numbers for the fourth year in a row.
"Last year, nearly 2.3 million US cases of these sexually transmitted diseases were diagnosed, according to preliminary data," CNN reports. "That's the highest number ever reported nationwide, breaking the record set in 2016 by more than 200,000 cases, according to the CDC."
David Harvey, executive director of the National Coalition of STD Directors, is calling on the president to declare STDs in America a public health crisis.
Whatchu up to, Solange?
The younger Knowles tweeted what appears to be lyrics to a song. Could new material be on the way?
As stated in her March 2018 Billboard interview, Solange considers herself a performance artist and isn't bound to the idea of doing entertainment forever. "I'm clear within myself that I'm not interested in entertainment at this moment," she shared. "That might change. There might be a moment where I decide, 'Hey, I love the game.' For right now, I'm not [there]."
Perhaps she is now? Stay tuned.
For more content like this, be sure to follow CASSIUSLife.com.