This just in: Pusha T braids are not the wave—at least that's what the insightful women here at the CASSIUS office say.
Listen. Push can do what he wants, but when it comes to your head, what looks good on a renowned rap vet may not look as fly on you. These are just facts. That's why we took it upon ourselves to talk to the women we trust most about the do's and don'ts of men's hair and attracting the opposite sex.
Take their advice. Or don't. But don't come crying to us when you're shivering under your duvet cover, cold and alone this winter.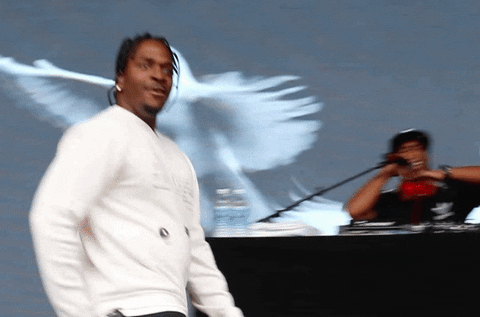 "For most of my teens and young twenties, I loved a man with shoulder-length braids. I even dabbled with a man with dreads back then. Now in my early 40's, seeing grown men with braids makes me stop in my tracks. Like, why? If they are messy, I'm like damn. However, a well-tailored man—especially in a business suit—or an around the way guy with dreads that are neatly twisted and thin melts my heart. The main thing: they have to be neat." – Kay H.
"I'm so over the 'ungroomed beard' look. It's not sexy! Whether you want to rock it long or short is up to you, but a beard should be combed and moistened daily. And if—despite best efforts—your facial hair only grows in patches, shaving should be part of your daily routine." – Tia B.
"Any man who wears four braids or less as a hairstyle means no one around him is any good, including himself. It doesn't matter if they're plaits like Pusha T or two cornrows down the middle twisted into an exquisite bun à la Michael B. Jordan, The Game, and Omarion. It's the ultimate f*ck boy look, and I'd prefer it be buried, never to rise again." – Brande V.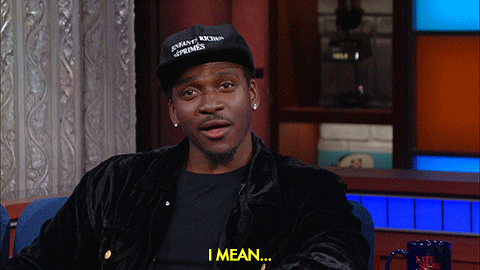 "Pusha T braids have to GTFOH. The only people who can wear Pusha T braids are Pusha T, toddlers, and natural ladies prepping for a dope braid-out. If you are going to rock braids, they should look clean and polished. Keep them fresh! Don't be out here looking like an unkempt drug dealer." – Nagina L.
"Yes we know you're natural, and yes, we love your locs… but having a natural style does NOT mean that you don't take care of your hair. When I can smell your hair before I see you, when the build up is outta control, when your hair is so untouched I see you pull a roach out of it (yes, this really happened saw a guy do it at a party), you need to either take better care of your locs or rock a look that's a bit easier to maintain." – Erica H.
"When Queen Bey said that she liked her men in 'low cut Caesars with the deep waves,' I felt that. A clean cut, bearded man is my fancy and I wouldn't really want it any other way. Locs are cool, too, though. But fellas, please retire the fuzzy cornrows and man buns." – Simone A.