R. Kelly Lost a $100,000 Lawsuit. Want to Guess Why?
Apparently he couldn't be bothered to show up in court. His absence caused him to lose a lawsuit filed against Georgia's Macon Coliseum-operator Comcast Spectator, which was filed last year by his own management company (RSK Enterprises). According to Billboard, he had already skipped two prior hearings on April 3 and May 8, and Judge John Robert Blakey did try to warn him. In fact, Blakey's filing to dismiss the case explicitly noted that "any future failures to appear may subject this case to a dismissal for want of prosecution."
Welp!
The Folks Behind Spider-Man: Homecoming Have Their Eyes on Jake Gyllenhaal for the Sequel.
The sequel to Spider-Man: Homecoming is set for July 5, 2019, and Jake Gyllenhaal is reportedly in talks to star as Marvel villain Mysterio. The Hollywood Reporter shares an interesting backstory regarding Gyllenhaal and Spider-Man:
"Original Spider-Man star Tobey Maguire injured his back while shooting 2003's Seabiscuit in between Sam Raimi's Spider-Man (2002) and Spider-Man 2 (2004), and Gyllenhaal was briefly considered to take over the role if Maguire could not resume his duties. Maguire was able to return to work, and the filmmakers put a joke about Spider-Man hurting his back into the sequel."
Looks like Gyllenhaal's role was meant to be.
Lena Waithe's Being Honored with MTV's Movie & Trailblazer Award.
Deadline reports that Lena Waithe will receive the Trailblazer Award at the upcoming 2018 MTV Movie & TV Awards.
"Lena is shaking up Hollywood and breaking cultural boundaries through her innovative and authentic storytelling," Amy Doyle—general manager of MTV, VH1 and Logo—told Deadline. "Her unwavering passion for equality and inclusion make her the perfect recipient for this year's Trailblazer Award."
Waithe is beyond deserving of the honor, but we're definitely not deserving of her. We love you, Lena!!! 😭😫😫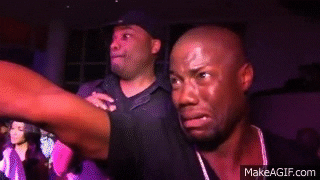 Ariana Grande Hasn't Forgotten About Manchester.
The "No Tears Left To Cry" singer paid heartfelt tribute to survivors and victims of the tragedy via Twitter early Tuesday.
"Thinking of you all today and every day 🐝," she wrote. "I love you with all of me and am sending you all of the light and warmth I have to offer on this challenging day."
Diddy Is Really Proud of Colombian Singer & Meme Star Maluma.
So proud, that he showed up on stage during his Miami tour stop.
"Cuba! Dominican Republic! Puerto Rico! Colombia! I'm proud of Maluma. I'm so proud of you. I'm so proud of you," he said. "I just wanted to come out here and tell all my Latino brothers and sisters I love y'all. Thank you for always supporting. You know, I'm from New York. I grew up with my brothers and sisters; now we all here."
Watch a clip below.
Jay Rock's New Album Is on the Way.
Be on the lookout for Redemption, which is due in our ears on June 15 via TDE.
For more content like this, be sure to follow CASSIUSLife.com.