Women can orgasm for many reasons, and one of them happens to be from breast and nipple stimulation.
Being the guy who can make your partner cum without putting your hands or penis in her panties is a big win, so investing a little time in mastering the art of breast massage is a no-brainer. Check out these tips on how to keep her boobs, and desire, in the palm of your hand.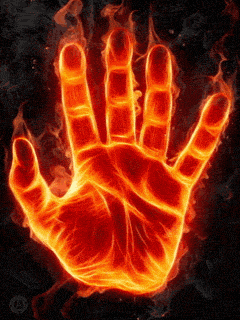 1

Warm and  Lube Up Hands

Make sure your hands are soft and exfoliated of dead skin before they touch any woman's breasts. Prep in advance by creating a simple exfoliating scrub, salt and baking soda, at home. Mix together three tablespoons of salt with two tablespoons of baking soda and add one tablespoon of olive oil. Rub the paste around your hands for two minutes, rinse and follow up with lotion to moisturize. But that's not all. You need to warm your hands up right before you're about to start your massage—you can do this by rubbing them together vigorously— to ensure your touch is pleasurable from the start.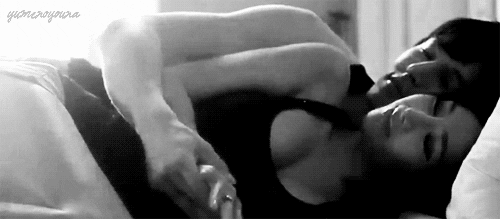 2

Get Into the Right Position First

Sit with your back against the headboard of the bed, with your legs parted and your knees bent. Tell her to come over and lean back against your chest. Let her know that you want her to relax and this is her moment to let go… because you're going to treat her to a special massage. Next, reach for her breasts (go underneath her arms v. over them). Spend a little time getting used to the position by kissing, caressing  and holding her. Next, place whatever body cream, lotion or oil you desire in the palm of your hand (I recommend neem oil or rose hip oil) and start caressing the underside of her breasts—you can add a little moisturizer on her boobs if you want extra glide.
3

Rub the Right Way

Cup her breasts, wrap your fingers around their fullness and squeeze softly. Then begin to massage her breasts, slowly rotating your hands around their entire surface. Start off gentlly and increase your grip based on her responses to what feels best.
4

Get in a Pinch

Nipple pinches facilitate blood flow and arousal. Wake her nipples up by touching them with quick strokes of your thumb. Next, grab her nipples between your thumb and index finger and apply a little pressure. Communicate. Using your best sexy, inside voice, ask her how she likes—harder, softer or if it's just right. Rotate her nipples between your fingers and continue to tease her body with your hands and mouth.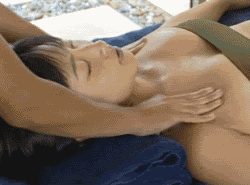 5

Make Her Feel Kneaded

Massage her breasts the same way you'd knead dough. Remember to begin slowly and gently, and check in with your partner about firmness and intensity. Up the ante as you're massaging by rolling your abdomen and pelvis towards her. The slow grind motion will stimulate more of her senses.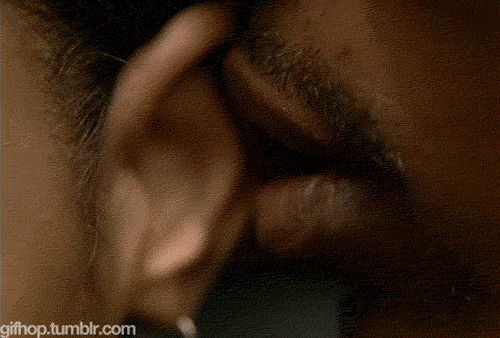 6

Whisper Sexy Shit in Her Ear

Stimulate her mind and her breasts by speaking softly into her ear. Let her know how good she feels in your arms. Ask her if she likes how you touch her. Ask her what she needs from you in the moment. Let her know how sexy she is to you. Tell her how much she means to you. Grant her permission to let go and to allow you to take care of her. Moan in her ear softly. Communicating during the massage stimulates her largest sex organ (her mind) and assists in removing mental hangups that could be suppressing her orgasmic ability.
7

Use Your Mouth

Take the massage up a notch by kissing her neck as you rub on her tatas. This is a finisher move that stimulates two erogenous zones at once and can either have her begging for the D or send her into a climax. Remember to be sensual with your kisses. If she likes it a little rough, add some teeth into the kiss or suck hard with your lips.

Glamazon Tyomi is CASSIUS' resident sexpert and true pro at all things freaky. Don't believe it? Just watch @TheGlamazonTyomi.